According to the 2021 Nimdzi 100 list of the largest language service providers in the world recently released by Nimdzi, a renowned language consulting organization, Glodom Language Solutions (Glodom) is once again short-listed among the 2021 Nimdzi 100 for LSPs, ranking No. 87.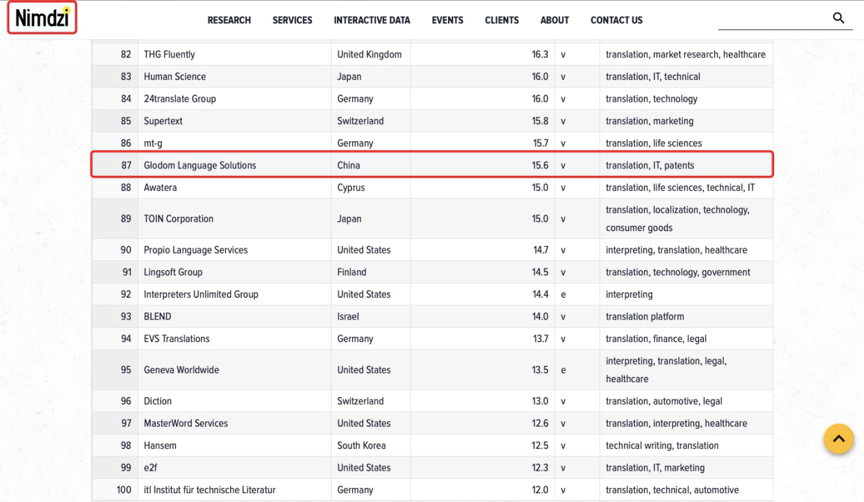 Language Service Industry in 2020:
The year 2020 was unforgettable for the language service industry although it was tough for the world. While early predictions and industry surveys might have painted a gloomy picture, the majority of players interviewed for the Nimdzi 100 reported a strong finish to the year with record growth. Statistics show that the global language service market reached USD 55 billion in 2020 and will grow to USD 58.3 billion in 2021. Considering a CAGR of 6%, the industry would be valued at USD 73.6 billion by 2025.
As a market research and international consulting company, Nimdzi Insights is composed of analysts, consultants, experts and researchers from different backgrounds in the language service industry. Every year, Nimdzi Insights conducts a comprehensive assessment of the global LSPs collected in its database and selects the Nimdzi 100 global LSPs of the year. In addition, Nimdzi Insights has ranked LSPs from different dimensions such as country/region, market growth, and popularity among users.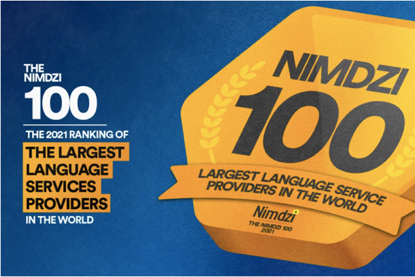 Despite the sluggish growth of the industry due to the pandemic that hit the world in 2020, Glodom was once again short-listed on the 2021 Nimdzi 100 for LSPs with years of language service practice, extensive industry experience and rich multilingual resources. Its ranking increased by 13 compared with 2020.
The language service industry has expanded into multiple vertical fields. In 2021, Glodom will focus on five areas including ICT, intellectual property, life sciences, games, finance/law to provide customers with professional, efficient and accurate one-stop multilingual solutions.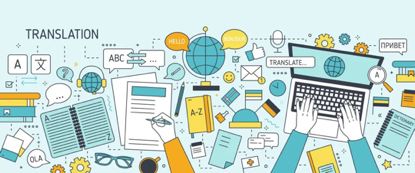 1. Intellectual property: Spurred by the vigorous development of science and technology, governments and enterprises of various countries are paying increasing attention to intellectual property. Patent application documents are an important carrier for recording the core ideas and implementation methods of inventions and creations. The accurate and complete description of a patent can decide whether the patent can be granted and the protection scope of a patent. Filing international patent applications has become increasingly common for companies in the globalization process. Patent examination agencies worldwide generally require the original international application documents to be translated into target languages as the basis for examination. High-quality translation of patent application documents substantially enhances the success rate of granting of patents.
To provide customers with high-quality professional translation services, Glodom has recruited a team of experienced intellectual property translators in fields of technology and patent-related laws and regulations of major countries and regions.
2. ICT: The ICT industry involves many languages, and imposes high requirements for translators' professional knowledge. ICT projects often involve sensitive information such as enterprise core technologies and product specifications, which require a complete confidentiality system for the translation company.
To respond to customers' needs, Glodom has passed ISO27001 information security management system certification and has supported ICT translation projects for many top 500 companies. Underpinned by a strong project team and rich operating experience, Glodom can provide customers with accurate and professional multilingual solutions for electronic communication software, hardware and system products that coincide with the cultural psychology, usage habits, aesthetic needs and performance expectations of target users.
3. Games: The game industry has remained promising in the recent years with unanimous growth forecasts. It is estimated that the game industry will grow to USD 196 billion by 2022. Game localization aims to provide players in the target market with the game experience consistent with the original version. The language service includes the translation of text, UI, promotional materials, legal documents, dubbing, and website localization.
To meet customers' needs, Glodom provides one-stop services integrating translation, localization and multimedia processing. Most team members are game players so they are familiar with the players' needs and game terminologies. This ensures that they deliver translations that are the best fit.
4. Life sciences: In 2019, the total income of the life sciences industry was USD 1.8 trillion. In the same year, the target market for LSPs active in the life sciences sector is USD 6 billion. It will increase to USD 8.6 billion by 2025 with an annual growth rate of 7%.
Glodom's life science translation team has recruited translators and proofreaders with more than 5 years of industry experience. Through years of practice and assiduous research with a precise style and meticulous attitude, the team has provided customers with professional and accurate translations.
5. Finance/legal: The legal industry generated USD 925 billion in revenue worldwide in 2019, which is expected to reach USD 1 trillion in 2021. The current localization cost of the legal industry is about USD 4 billion. Numerous financial and legal documents are drafted in the process of businesses and transactions, which must be understood by all parties. Moreover, as globalization deepens, the demand for translation in the legal and financial departments continues growing, creating a huge niche market for the language services industry.
Capable of processing multilingual and cross-cultural documents efficiently, Glodom's Finance Translation Department has provided high-quality and efficient translation services for many listed companies, large banks, law firms, financial institutions, and insurance companies.
In the future, language services will not only be a tool, but also a window to promote Sino-foreign political, cultural, and economic exchanges. As a leading language service provider in China, Glodom will continue promoting the transformation and upgrading of the language service industry and facilitating international trade and international cross-language and cross-cultural exchanges in response to the strategies of "bringing in" and "going global".