CSA Research, a U.S. language service research institute, published "The Largest Language Service Providers: 2021" chart today, with Glodom ranking 60th.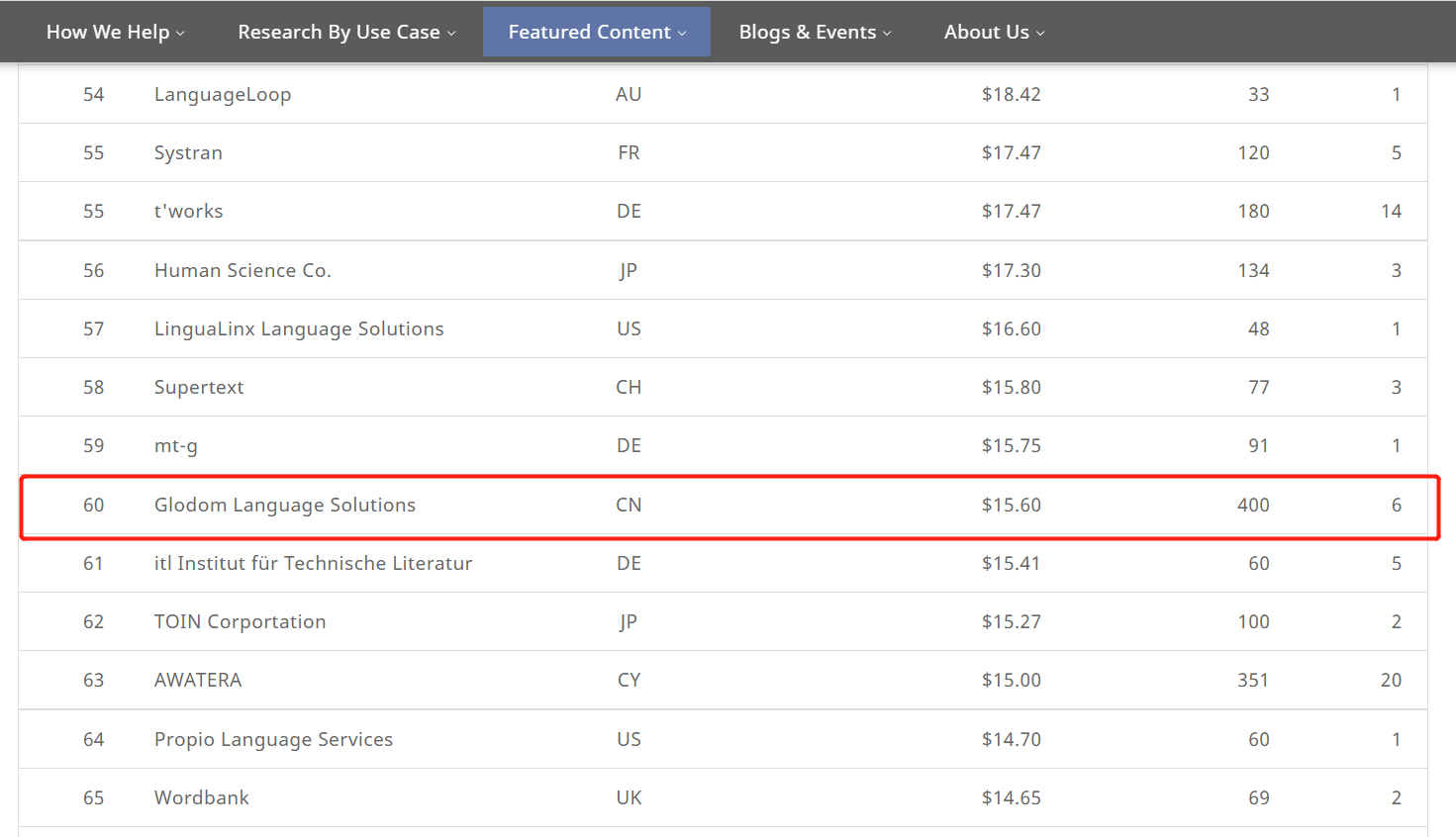 CSA Research (formerly known as Common Sense Advisory) is an internationally renowned language service consulting company that provides independent, objective and comprehensive market research while focusing on the global content and language service markets.
CSA has conducted market research on the language services and technology markets for 17 consecutive years. Prior to announcing "The Top 100 Language Service Providers" rankings, CSA adhered to industry practices to conduct a comprehensive survey on language service providers. This CSA-verified ranking often serves as a basis for language service providers to evaluate their own competitiveness within the industry. Many multi-national corporations have clearly stated that when announcing a call for tenders, they will only consider companies that have made it into this top 100 chart.
Glodom is a dedicated technology and language services provider. Over the years, it has focused on the areas of ICT, intellectual property, life sciences, finance & law, and gaming. It has painstakingly cultivated top-tier talents to provide customers with more professional, efficient and precise one-stop multilingual solutions.
On the back of so many years providing language services, abundant multilingual resources, and extensive experience within the industry, Glodom takes great pride in ranking 60th in CSA's Top 100 Language Service Providers: 2021! This exemplifies the customer recognition of Glodom's service, quality, and professionalism.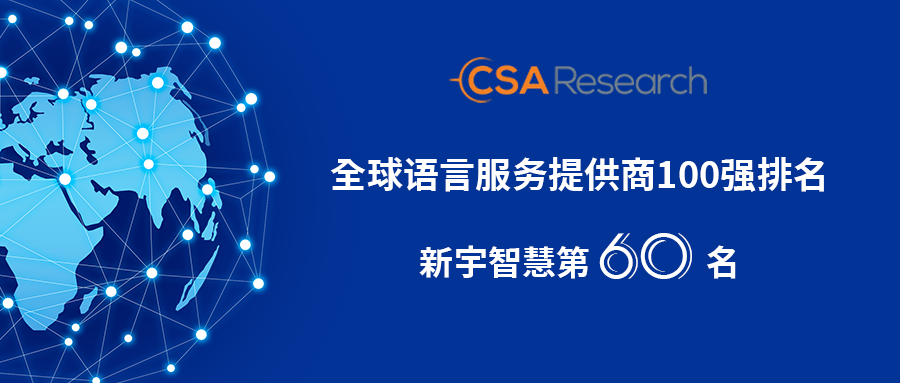 Market output of the global language service industry totaled US$55 billion in 2020. That amount still represents an increase of more than 10% from the previous year, even with the pandemic having a relatively severe impact on the market. As the "2020 Report on the Development of the Language Service Industry in China" indicates, there are 8,928 companies in operation in China whose main business operations concern language services (translation), with a total market output of RMB 38.4 billion. The market prospect for the language service market is very promising. According to estimates by experts, the industry's total output is expected to reach US$73.6 billion by 2025.
Language is a bridge for global communication, and it shoulders the important mission of advancing political, cultural and economic exchanges. As a leading company in the language service industry, Glodom, as it always has, will continue to dive deep into the exploration of language services and technologies, provide precise and professional language services, and do its part in helping the betterment of mankind through the development of the Belt and Road Initiative.
The Largest Language Service Providers: 2021: